Welsh 7 aside Football Captain Swops Boots for Flying Gear
Football ace and calming man of action, playing and captaining for Wales.
Chepstow based Julian Saunders, and in his spare time, football ace and Captain of the senior Welsh 7 aside footie team took time out from his busy sales executive role to take the King's shilling for day, joining the RAF and try his hand at flying our Spitfire simulator low level through the lakes.
Love my game,
love my dragon
Cockpit shut, engine running, breaks off, ready to go !
Checking to see all clear
The drill of changing in to the right gear is not new to him so donning flying gear was done in a jiff with a smile. 
His skills having been tested he did really well for a first timer at the controls. Being competitive, he pushed himself to keep the Spitfire really low and make the turns aggressive. It all paid off, even had a few branches in the air intake he flew so low ! and …. back in time for tea and medals !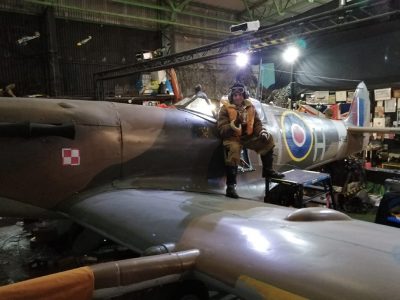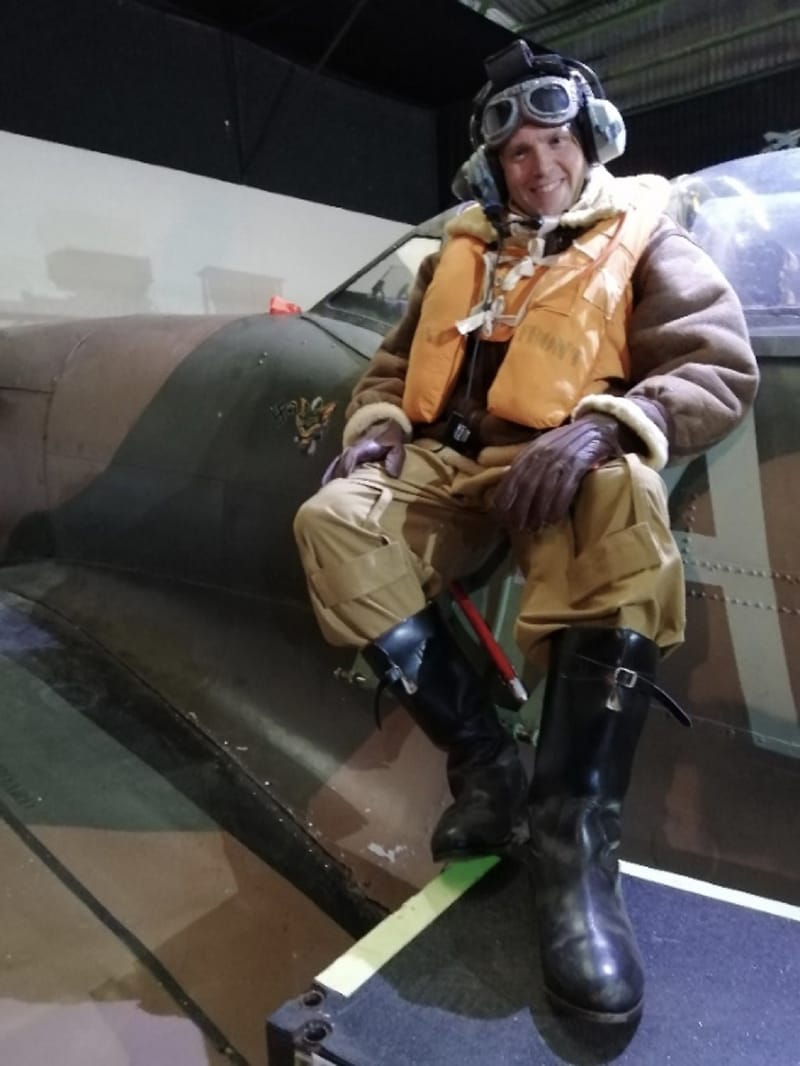 It's a bit more sensitive than I thought but couldn't help grinning it was so much fun. Like my football, I got into it straight away. It took all my concentration to make clean turns and keep the plane low. You have to do this as words can't describe how good it is. I really want to do this again.