Subtle Updates Bringing Greater Realism - What Lies Beneath
So far it has taken seven years constant work, almost on a daily basis, to create the simulator to reach its current position. Realistic and working it certainly is. To date, there has been 100% positive feedback from those fledgling pilots who have taken the controls who have indicated they have thoroughly enjoyed the experience, many, beyond their highest expectations.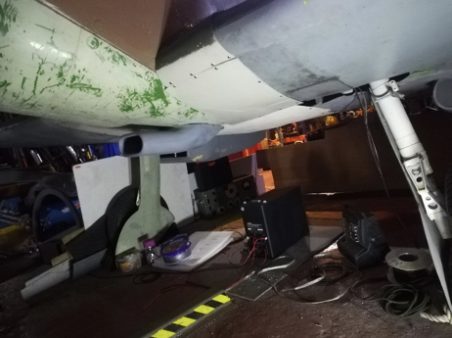 New metal panels (white) and an air intake, before 
…and after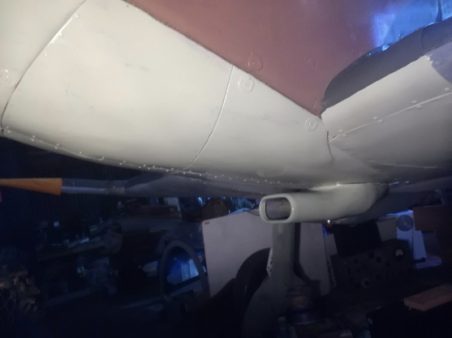 Not wishing to rest there, Andrew has been quietly and diligently working behind the scenes to further improve the feel and appearance of the Raven Cockpit's Spitfire Mk5 simulator. During the later part of February, the gun stick will be replaced with the correct piece which will allow the pilot to fire guns and cannons during combat missions. Likewise, in due course this will include the capability to drop bombs.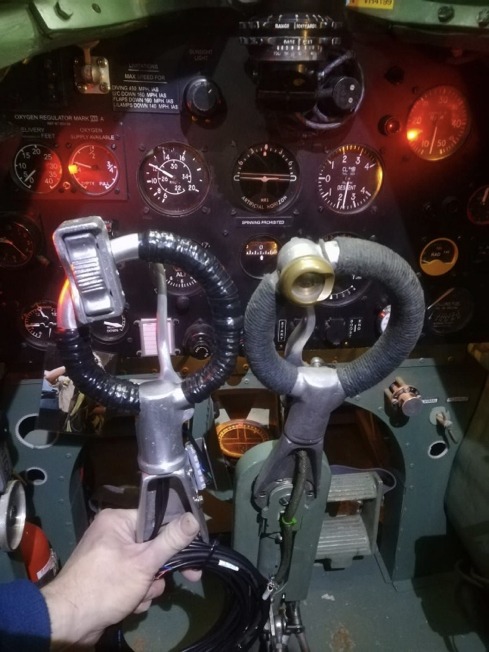 New gun stick top (left) which is a Mk5 stick, not the Mk2 as is currently fixed.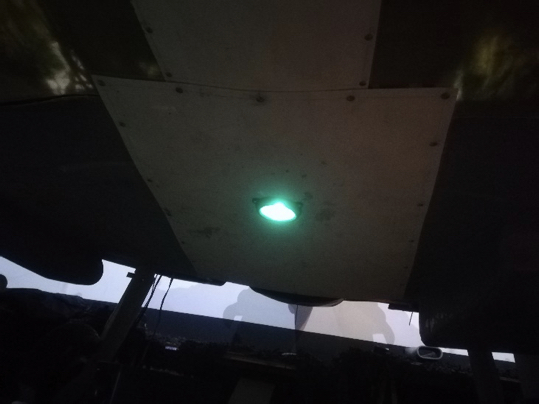 Belly anti-collision lighting fitted, now working and plumbed in.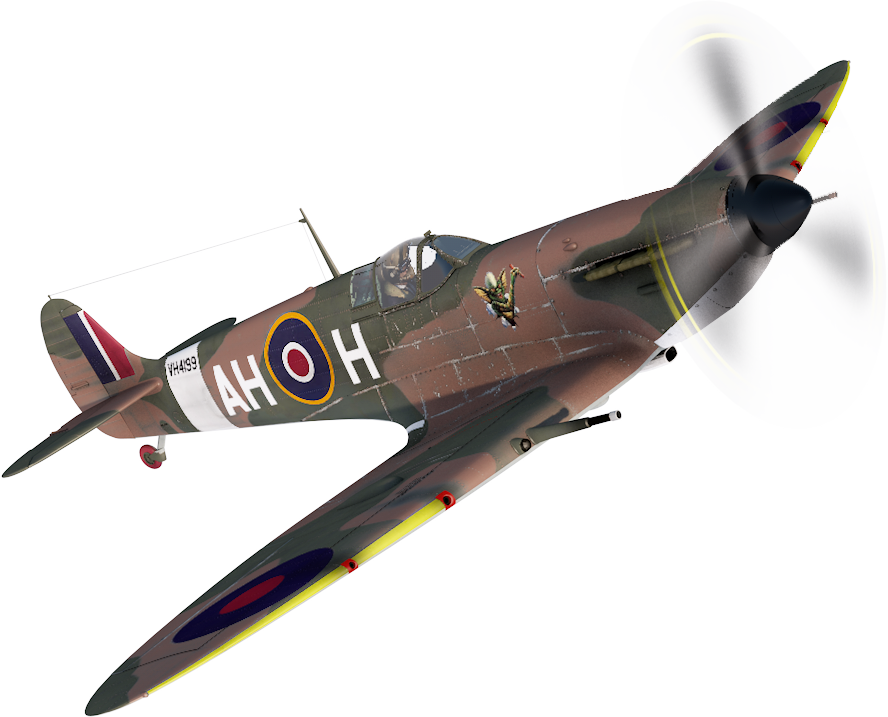 Climb into the cockpit of our full size custom built replica of a Spitfire MKV with original instruments and interior. The aircraft is mounted in front of a panoramic projection screen to give you a full sense of immersion in the simulator.