Southport Air Show – Up Close and Personal
Southport Air Show on 1st September felt more special this year as Andrew got up close and personal with three iconic WW2 fliers as they transited via Blackpool airport. 
Even better news, they taxied up to halt outside hangar 42 where Andrew's Spitfire simulator is based. In the case of the Mk22 Spitfire and Hurricane, they were temporarily accommodated in an adjacent hangar to his.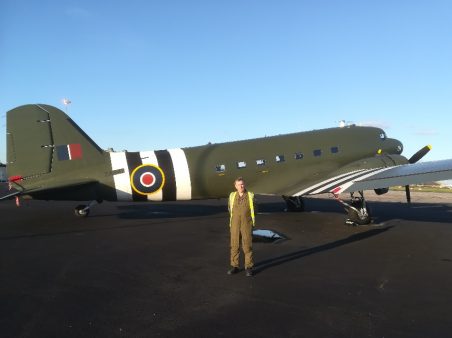 Andrew standing airside, alongside the DC3 … a privilege to be so close … the other side of the barrier..
Inside the hangar, Andrew next to a Griffin engine version of Hurricane Mk2.
Being qualified and current to work airside, Andrew was given permission to step in to the shadows of the Hurricane Mk2, the DC3 (Dakota) and the photo recce version of the Griffin engine Spitfire. To stand alongside such WW2 giants, Andrew commented:
What a total joy and delight to be so close to these planes, this is what making memories is about.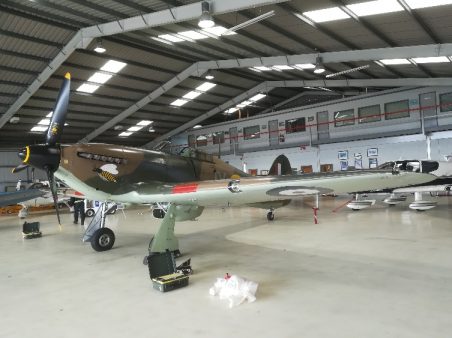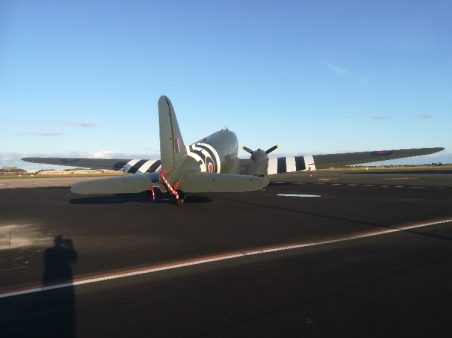 DC3 – With invasion stripes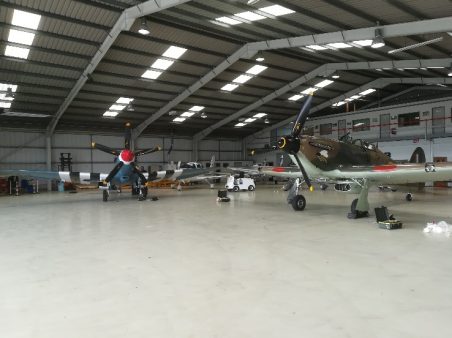 Spitfire Mk22 PRU and Hurricane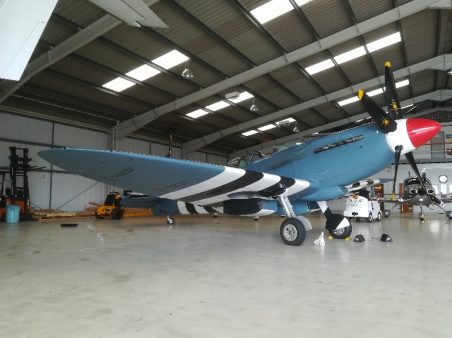 Spitfire Mk22 PRU … a true thorough-bread with graceful sleek lines
The highlight of the visit is the opportunity to sit in a "fly" a mission in a full-sized Mk V Spitfire with a cinema sized view of the terrain.