Making A Birthday To Remember!
Louise from Manchester, having heard so many stories from husband Andrew of just how much he loved the Spitfire and flying one would be life's ambition fulfilled, did some surfing to find something she thought would fit the bill.
Arriving promptly and a little apprehensive, the visit kicked off getting changed into the garb of a WW2 fighter pilot.  This set a great tone as the hangar is WW2 vintage and home of many brave WW2 Polish pilots.
Following an impromptu tour of the hangar and its many WW2 aviation artefacts, Andrew started the Spitfire up and thundered down the runway taking to the air at the controls now realising a life-long dream.  
 Louise getting ready for an immersive simulator experience
A quick guided tour, much more than they expected.
Flying low level over lake and woods, banking sharply to turn around hillsides and follow the contours, Andrew relaxed into the hour-long low-level sortie to finish with and landing which could liberally be described as, bumpy! One he walked away from !
Following a short tea break, he climbed back into the hot seat and took to the skies on a combat mission to take on the Luftwaffe best. His target on his fist combat mission to shoot down one bomber.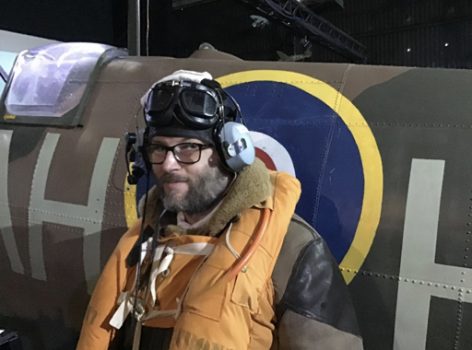 Andrew looking out of cockpit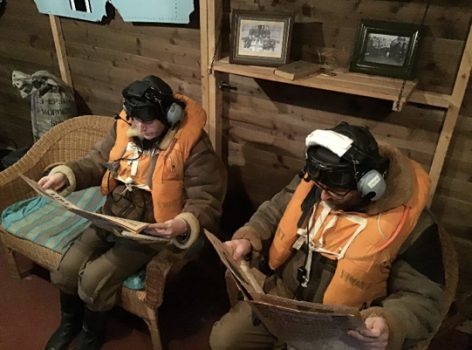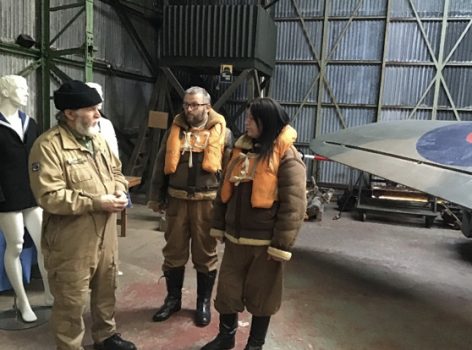 A quick team photo beside Spitfire AH H, before chocks away.
Flying at around 400 feet he quickly flew past Blackpool Tower and the Pier, heading north over Fleetwood and on to the Lake District.
This is far better than I expected and hoped for, I just wanted to make Andrew's birthday a surprise and one to remember.  This has been perfect.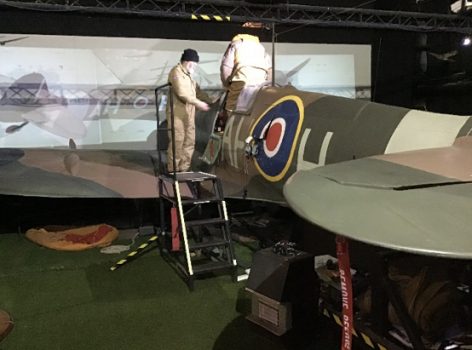 Andrew climbing out after mission completion
With good stick and throttle skills he shot down 8, becoming an instant ace. However, his Spitfire received a lot of unwanted attention and punishment from a couple of ME-109's resulting in an unscheduled off base landing.
Andrew said, "This has been totally amazing, I am buzzing, I would love to come back".
Get the experience of a lifetime.
Climb into the cockpit of our full size custom built replica of a Spitfire MKV with original instruments and interior. The aircraft is mounted in front of a panoramic projection screen to give you a full sense of immersion in the simulator.