Rhodesian Veteran Tries New Skills
Craig preparing for his first low level mission.
Craig, originally from Rhodesia and a veteran of the bush wars in Rhodesia. He now lives in Lancashire with his wife Anne who booked his simulator experience for him after reading about it in the local paper.
Craig commented he wanted to have an appreciation of what his father did during WW2, as his father was a tail gunner on Lancaster's 44 Rhodesia Squadron Royal Air Force.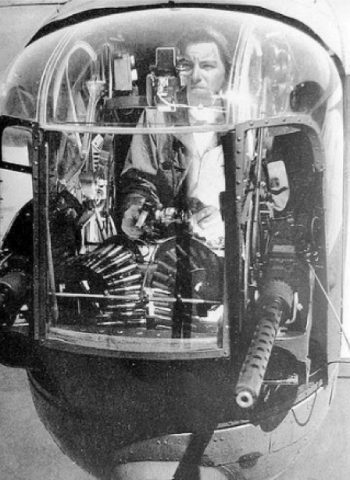 Craig's Dad would have been very exposed 
as a Lancaster bomber tail gunner.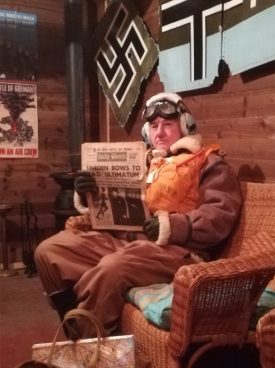 Same old tosh in the news!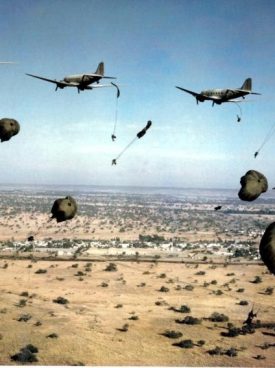 Craig's previous role, low level jumping from Dakotas (C-47).
Commenting on his experience, Craig said, "A lot to take in. There's not much room inside, it's very tight. (The cockpit). It's brilliant what you've done."