Family Share In Spitfire Simulator Experience
Matt and wife, Cassey Nicholls, and their two children, made a marathon journey from Uckfield (near Eastbourne) to experience Raven Cockpit's life sized Mk V Spitfire. After an exhilarating session with Matt flying low and the family watching on, level all left tired but delighted with the experience.
Cassey Nicholls finishes dressing ready for action.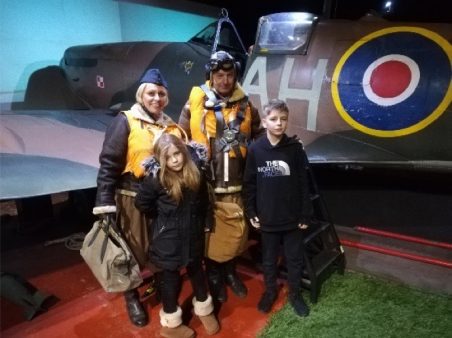 Team Nicholls prepped and ready to go.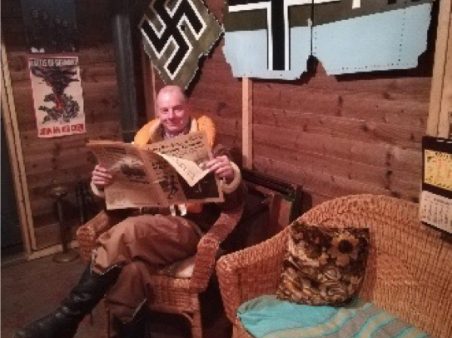 Matt Nichols, waiting to be scrambled in the Crew Room.
Whilst Dad was flying his hair-raising low level mission, Cassey and the children all wore headsets to watch and to listen as the mission progressed from control centre. Sometimes saying,
"Wow you're too low, pull up!".