Latest Development –
Making the Merlin Engine Exhausts
Making the point this is a life sized model, Andrew half way through cutting and shaping to size the Spitfire Merlin engine exhausts. Yes they are made of foam and painted to look like the real thing.
On the work bench, Merlin engine exhaust stacks taking shape.
With a little help from his friend, Adrian, the underside of the Spitfire skin is finally finished. New skills of aviation standard riveting were learnt to ensure the finish was authentic.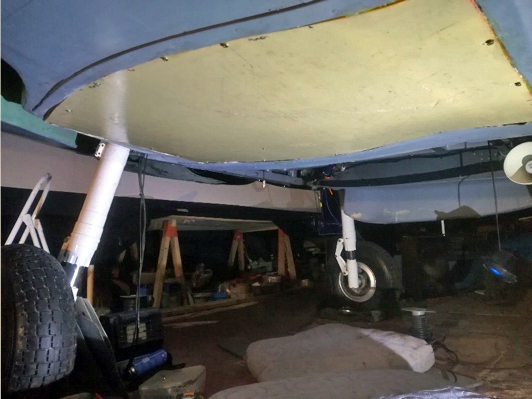 Making all those Airfix Spitfires in the past now paying off!