ME 262 Swallow Flight Simulator Shapes up
Whilst lockdown has prevented many from working, it has allowed Andrew opportunity to progress the ME 262 flight simulator project further.
Since the launch of the project in February 2020, more has been done to control panel. However, the pandemic has put the breaks on things a little as several components coming from overseas has stalled.
On a positive note, the pilot's chair has been started and nearly finished as the shots below showing the sequence of production.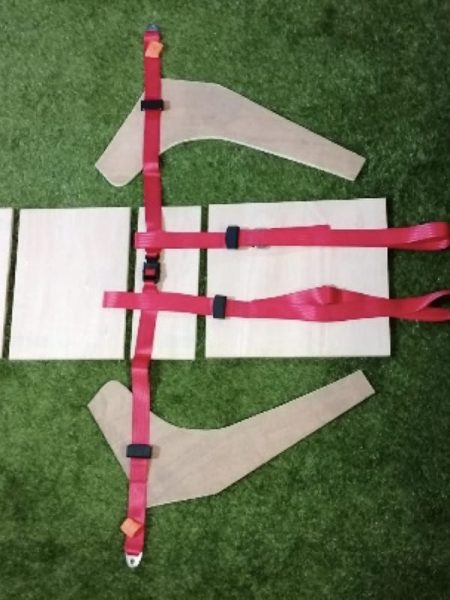 Cutting out frame for pilot's chair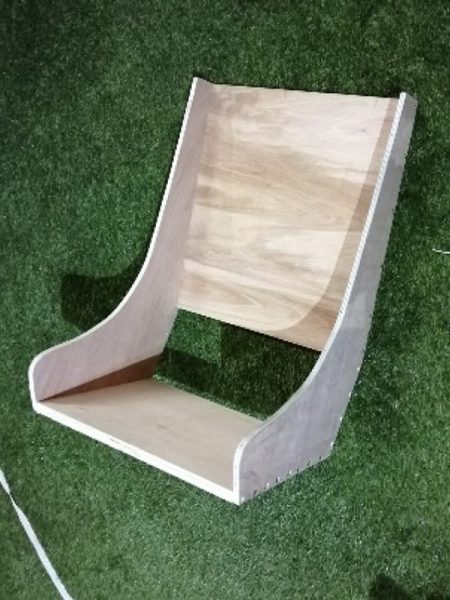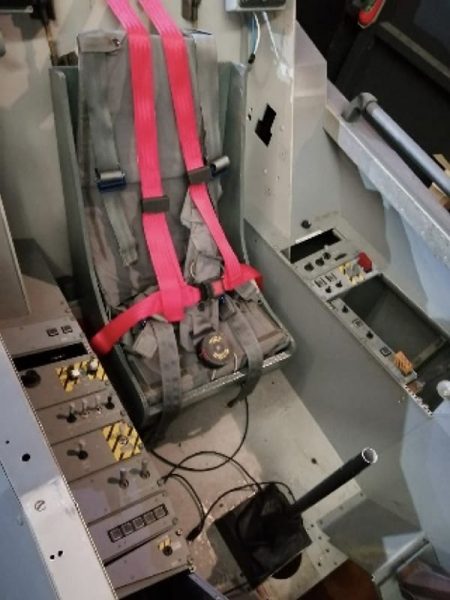 Test fitting into jet fuselage with parachute fitted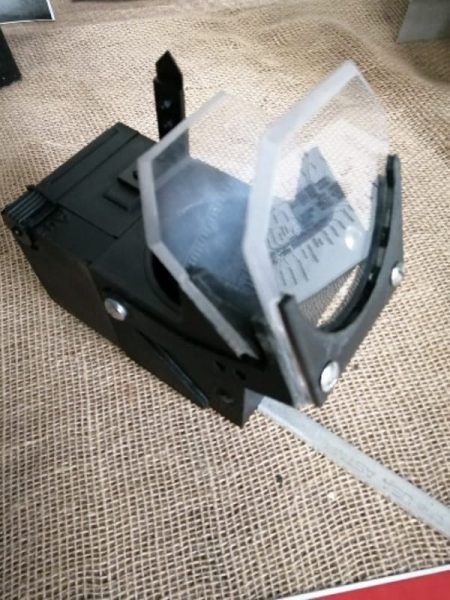 Custom made ME-262 gunsight … with real gun-sight glass recovered from a current fast jet gunsight.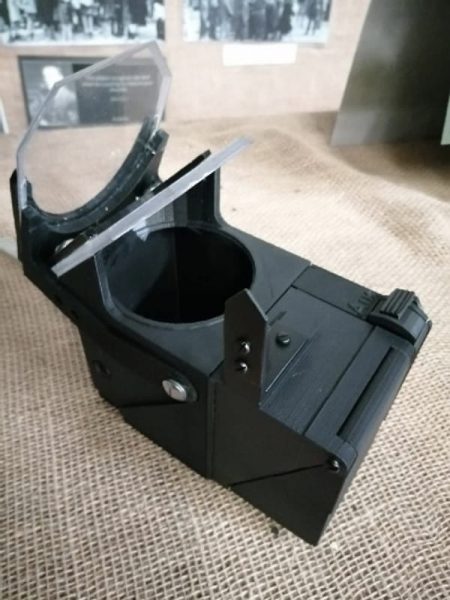 Some parts have been 3D printed … pretty cool ?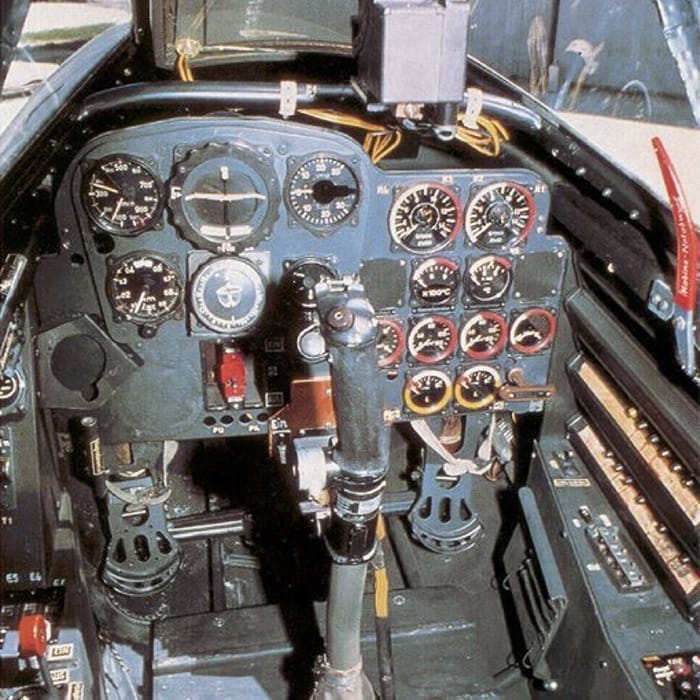 This is what we are working to re-create … the real deal. The cockpit of a ME-262
It had been hoped to have the simulator up and running this year, however, a more realistic view in light of the impact of Covid 19, is around April 2021. Like the Spitfire in Hangar 42, this will be very much a one of a kind simulator experience capitalising on Andrew's three decades of avionics skills.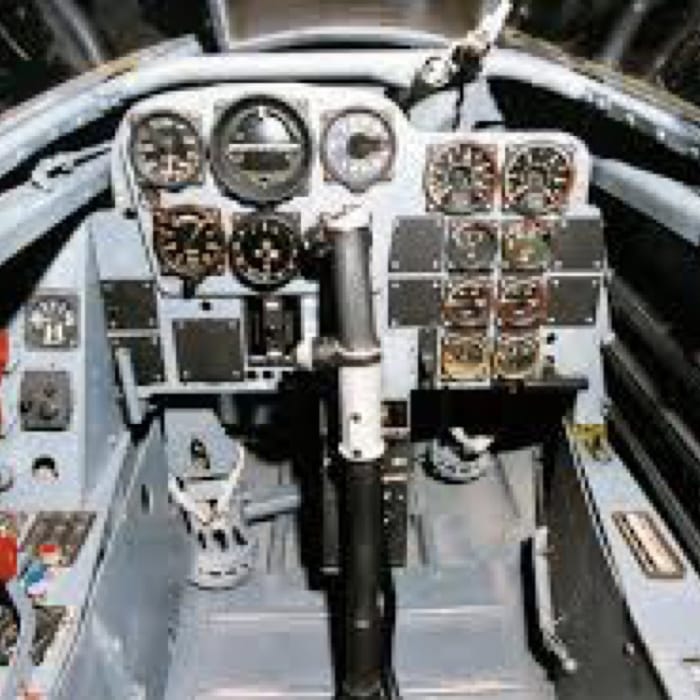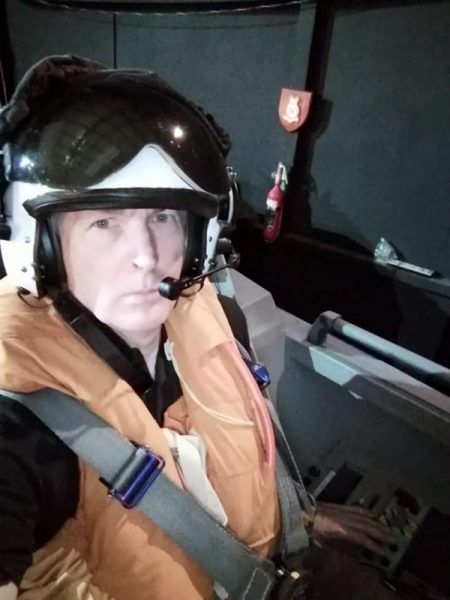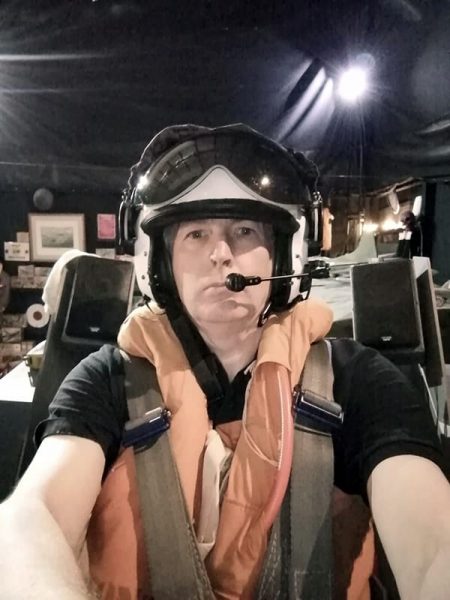 Andrew dressed for action and getting into the mood … trying the ME 262 sim' for size
Once complete, the plan is to have three 60 inch TV screens wrapped around the cockpit to provide high fidelity imagery for the simulator, with one TV being curved. Once inside the cockpit, the "pilot" will feel fully immersed in the "flying"experience