Fly a replica Spitfire MKV
In this full size replica Spitfire MKV you're not a passenger, you're the PILOT!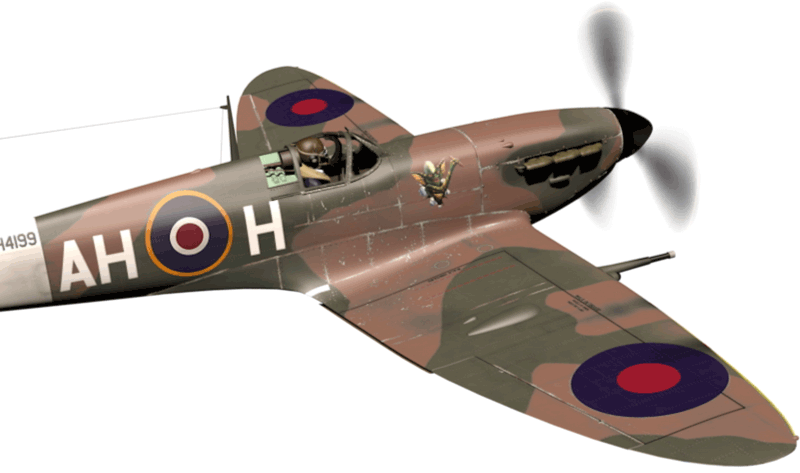 Strap yourself in for the experience of a lifetime.
You're the pilot, so you get to choose. An exhilarating flight over the Swiss Alps? A big city or countryside approach? Or an authentic period dogfight to see if you would have made the grade? Your perspectives will change once you've been in this full-size replica/simulator of the legendary Spitfire MKV.
You'll climb into the cockpit of a full size custom built replica of a Spitfire MKV with original instruments and interior. The aircraft is mounted in front of a panoramic projection screen to give you a full sense of immersion in the simulator.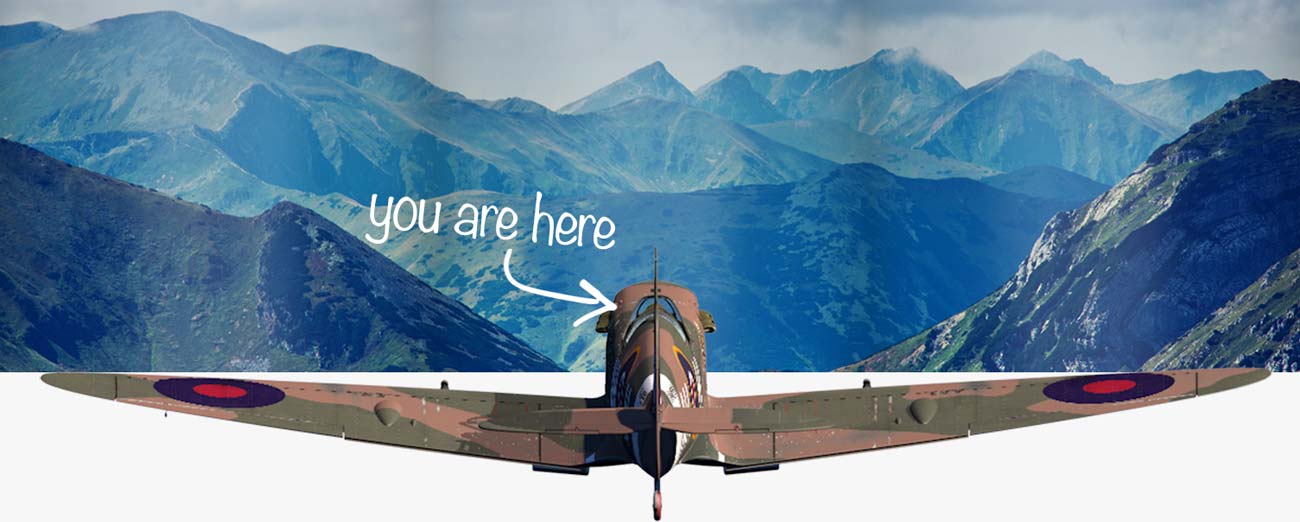 Tell us when you'd like to "fly" and we can check for availability and confirm the cost.
The iconic and legendary Spitfire MKV
The Supermarine Spitfire is an all design British single-seat fighter aircraft used by the Royal Air Force and other Allied countries before, during and after World War II.
The Spitfire is the masterpiece of R J Mitchell. It was so adaptable it became one of the most successfully fighter planes in history and was developed through to the Mark 24.
Our facility located at Blackpool Airport is relatively easy to get to:
Hangar location at Airport is easily accessible by:-
Air – taxi and park up outside hangar. ( Fuel available, airport closes at 9pm).
Rail – Squires Gate station ( 5 mins walk to hangar)
Car – Follow signs to airport when you reach the end of M55 motorway. When at traffic lights just before airport turn in, follow sign for spitfire visitor centre.
Bus – National Express number 68 from Preston. Blackpool Transport No 11. Both stop opposite the airport.