Making The Visit During Covid19 Times Not only Safe 
But Definitely Worthwhile
Yes we have done all we can to make our Spitfire simulator experience Covid 19 safe, but there is so much more to see. 
Experience from transforming the airbase museum in Saudi Arabia has helped Andrew, a founding Director of raven Cockpits says, " Understanding that a one size fits all approach does not always work for visitors.
It is important to have a variety of associated artifacts. It is so refreshing to hear people making links and connections with their experiences of long ago.
Serious artifacts and replica gallantry medals
Andrew has assembled some interesting artifacts, like the Ship's ensign that last flew on the carrier Arc Royal, through to radios used in Falklands, spent shells fired in action (some as recent as Afghanistan) to a great collection of vintage bagged Airfix models.
WW2 Hurricane Mk 2 20mm cannon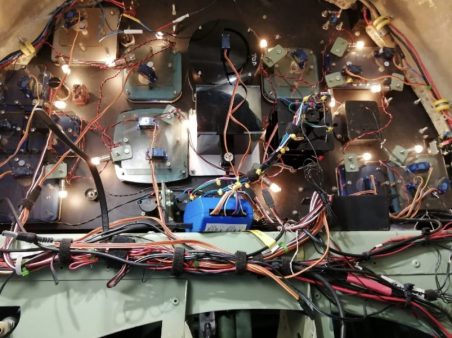 This is what makes the instruments work !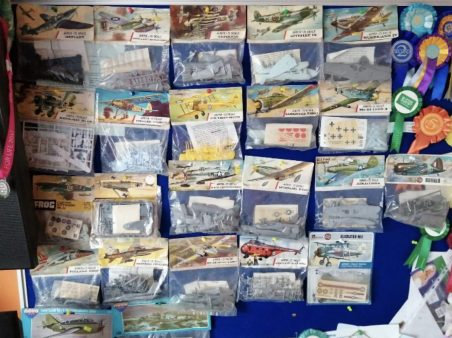 A great Airfix collection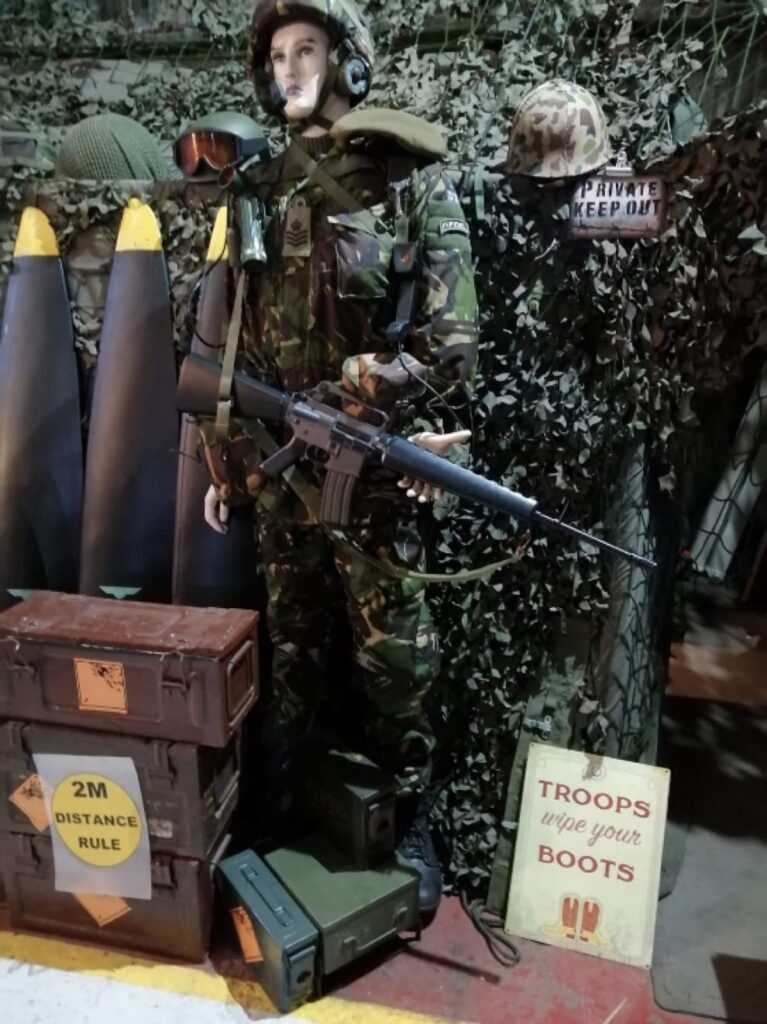 Dressed 1970's style with dummy M16
The Raven Cockpits Spitfire simulator at Blackpool airport is open and Covid 19 safe, come and see us. You will be surprised just how quickly 3 hours can fly by ! Bring the kids as well as they can have a go on the virtual reality rides.